The National Association of Home Builders (NAHB) publishes a monthly Housing Market Index (HMI – also known as Builder Confidence) based on a survey of its members designed to assess the state of the single-family housing market. The report is published mid-month and covers activity for the first half of the same month. The HMI is a weighted average of the results of questions on current conditions, future expectations, and current prospect traffic for single-family homes and is a strong measure of builder confidence.
---
The latest HMI for August came in at 45, down five points from its July reading and well below expectations. This is its second consecutive decline, and the Index is now below its neutral level for the first time in five months. Builders are less optimistic about the future as mortgage rates remain high and many builders cut prices to encourage sales this month. In fact, 32% of builders reported cutting home prices in September compared to 25% in August – the largest share of builders cutting prices since December 2022. All four regions saw their scores decline and all three index components – Single Family Sales Expectations in the Next Six Months, Current Single Family Sales, and Traffic of Prospective Buyers – also fell in September.
Here's an excerpt from the latest report:
"The two-month decline in builder sentiment coincides with when mortgage rates jumped above 7% and significantly eroded buyer purchasing power," said NAHB Chairman Alicia Huey, a custom home builder and developer from Birmingham, Ala. "And on the supply-side front, builders continue to grapple with shortages of construction workers, buildable lots and distribution transformers, which is further adding to housing affordability woes. Insurance cost and availability is also a growing concern for the housing sector."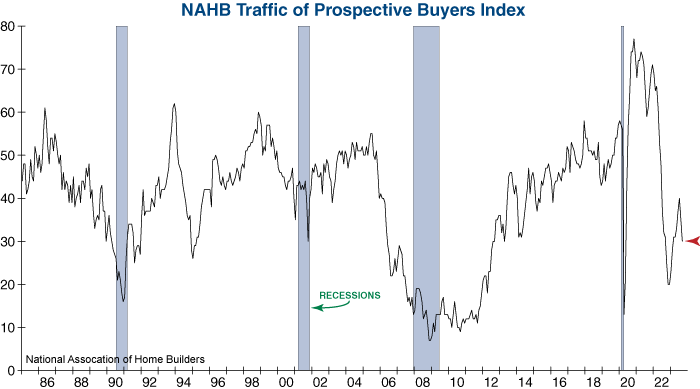 Interested in reading more? Access a select few publicly available Market Insights here.