The Census Bureau's monthly New Home Sales figures track sales of new single-family houses on a seasonally adjusted basis. Also published is the median sale price of these homes. New home sales is considered a more timely measure of housing market conditions and is influential due to its impact on the wider economy – it generates investment, new jobs, and increased spending.
---
Sales of new single-family homes for the month of April came in at 683,000, up from a downwardly revised 656,000 for March and better than expected. This represents a 4.1% increase month-over-month, and an 11.8% increase from last year. Both the median and average sales price saw decreases on a month-over-month basis at $420,800 and $501,000, respectively (not seasonally adjusted). While median new home prices continue to fall, they are still at historically high levels. The current supply of new houses for sale is currently at 7.6 months, unchanged from the March figure.  Revisions were made going back to 2018.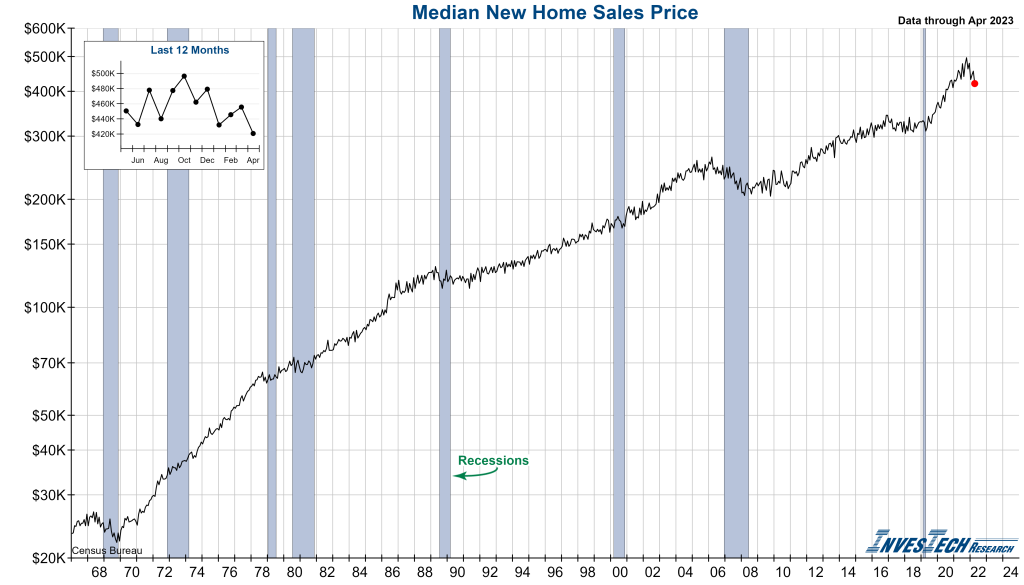 Two of the four regions saw increases in new home sales in April: the Mid-west and South. The results for April continue to echo the recent NAHB Housing Market Index/Builder Sentiment report and Housing Starts/Building Permits report. Because of low existing-home inventory, builders are seeing continued demand in the new home market.