The Institute for Supply Management (ISM) releases its Purchasing Manager's Index (PMI) for both Manufacturing and Non-Manufacturing (Services) on a monthly basis. Both surveys have shown general deterioration over the last 18 months.
The most recent report for Services has the index inching closer to contraction… Outside of the pandemic and recent low, the current level is normally seen leading up to a recession or during a post-recession recovery.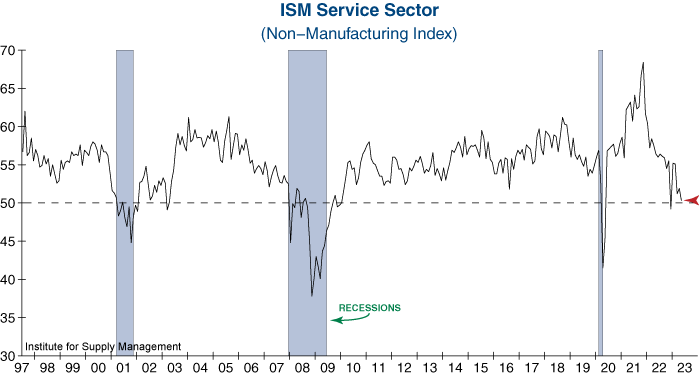 Similarly, but even more so, the ISM Manufacturing PMI has been in overall decline since March 2021 and is at levels very often seen during a recession. It has been in contraction for the last 7 consecutive months.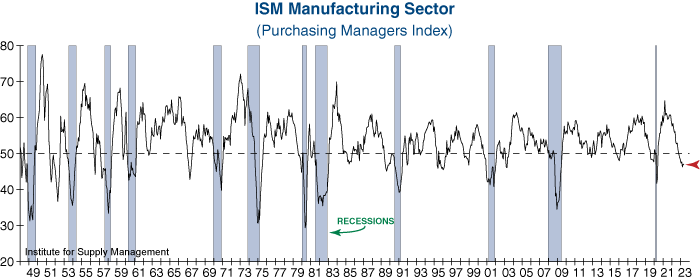 More importantly, a look under the hood at the components of these two important reports shows further evidence of a decline in underlying demand which can be a classic sign of recession.
Today's Services report shows a general shift from supply chain issues leftover from the pandemic to demand issues as seen in the components of the index. A corresponding trend is evident in the ISM Manufacturing report as well.
The subcomponent of ISM Services that stood out most to us was the Backlog of Orders. This is generally defined as the buildup of existing workload or orders that have not yet been completed. This can indicate rising sales if backlog is increasing, or lagging demand if backlog is decreasing. It can also mean improving efficiency, but we believe this decline in backlog is due to declining demand.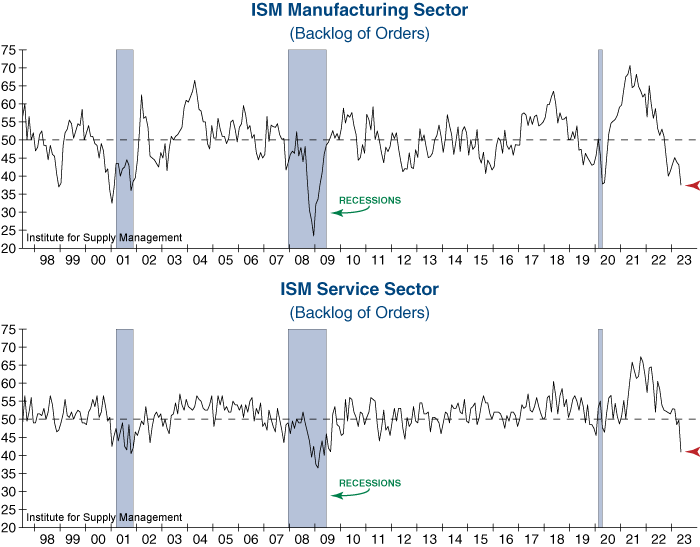 When the economy is improving, slower deliveries are a positive sign of increased customer demand which results in higher backlog. We are seeing the opposite today – inventories have jumped, prices have dropped, deliveries have sped up, and backlogs have shrunk. Furthermore, a decline in backlog of this magnitude has only taken place during a recession.
These developments may or may not contribute to the Fed's June interest rate decision. While demand is weakening and the all-important service sector may be slowing, many components are still not defined as "in contraction". Of the ten major subcomponents of the ISM Services PMI, three are in contraction…putting the Fed in a tricky spot.